Faurecia bets on Poland and invests 180 million PLN
Life at Faurecia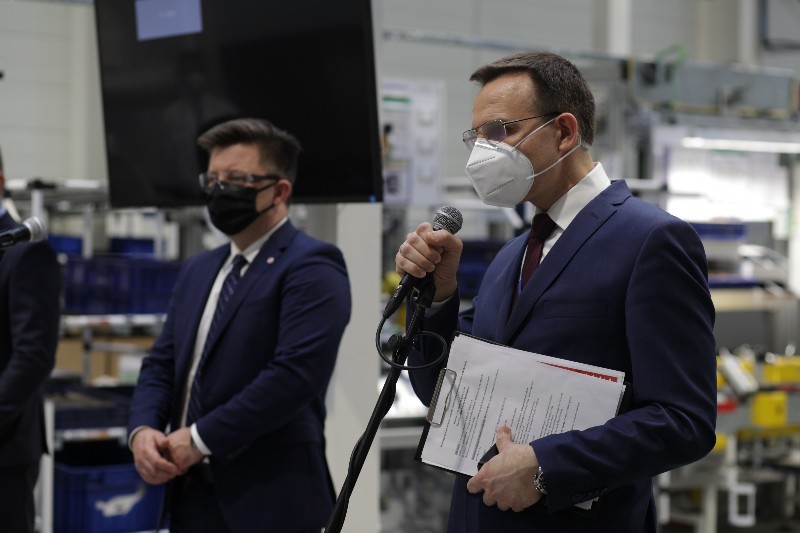 Faurecia bets on Poland!
Faurecia expands its plant in Wałbrzych, and the value of the investment will reach 180 million PLN. Thanks to the expansion, 1000 new jobs will be created, which means that the current employment will double to 2 thousand people! The investment relates to the expansion of the Frames plant, where metal frames and seat frames are produced.
"The new investment project is not only 1000 new jobs. It is above all a confirmation of the strength of the Polish economy. In line with the Strategy for Responsible Development, investments in medium-sized cities are particularly favoured - benefiting places such as Wałbrzych"

- says Michał Dworczyk, Head of the Chancellery of the Prime Minister.

 
The Wałbrzych plant will also launch new projects for clients such as Daimler and BMW. Modern technologies such as laser welding, hot forging and cold forming will be used.
"The newly implemented projects for Daimler and BMW confirm our competitiveness and allow us to further develop the plant. We are proud that in Wałbrzych, thanks to the huge commitment and knowledge of the whole team, we have a chance to successfully implement one of the largest investments in our history,"

- says Marek Płoski, Head of Technology and Industrialisation of New Projects at Faurecia
On the same topic
02.15.2022
Category
Life at Faurecia
02.15.2022
Category
Life at Faurecia