Faurecia is recognised for its business equality
Awards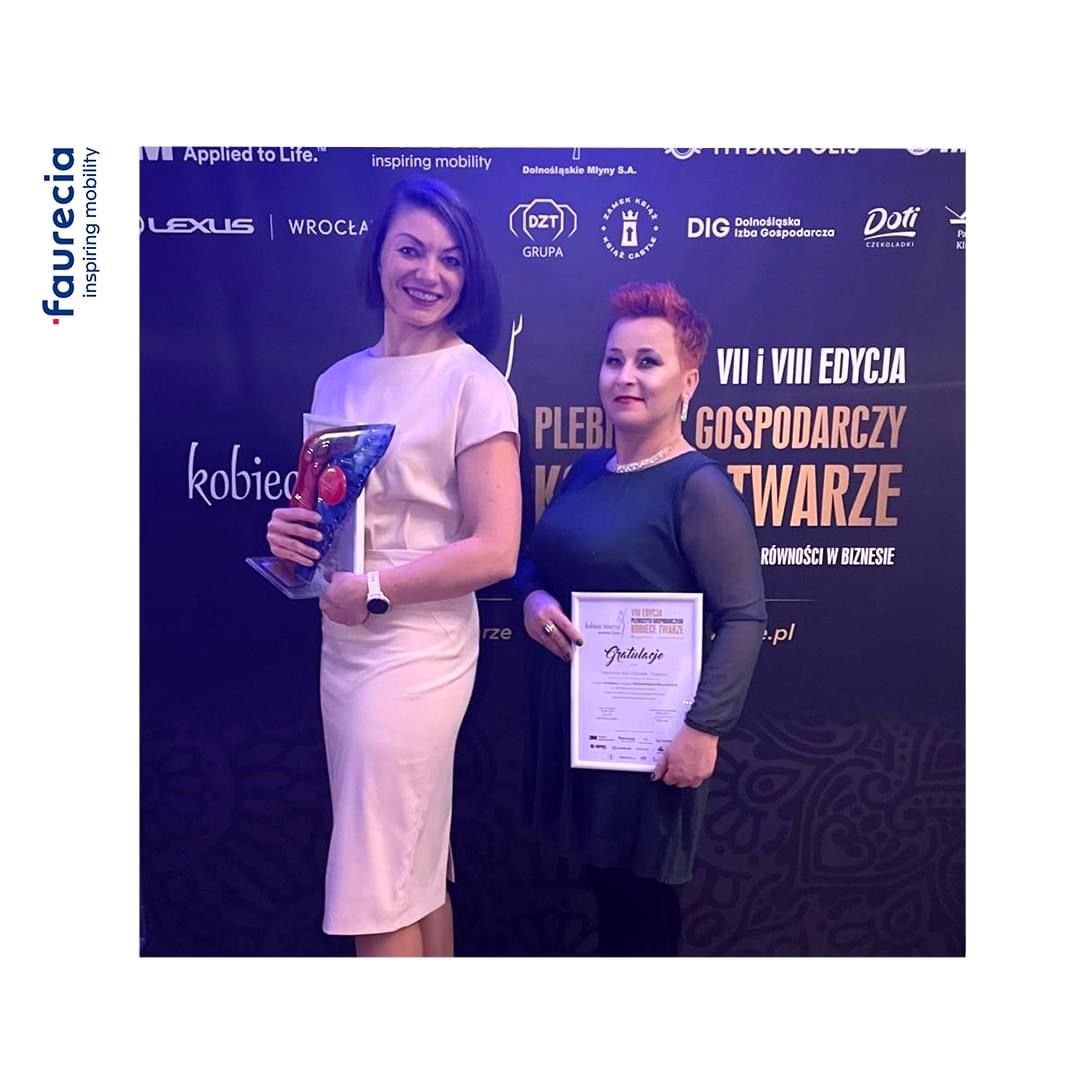 Katarzyna Jońca-Grzelak, the Supervisor at Faurecia Wałbrzych Accessories, took third place in the Lower Silesian economic plebiscite "Female Faces" in the category "Professional Woman in a Large Company". The competition organised since 2013 (of which Faurecia is a Partner), supports the personal and professional development of women. It is a celebration of female entrepreneurship and equality in business. 
Equality first 
During this year's "Female Faces" plebiscite, Faurecia also received the "Diversity Leader" award for 2020. The awarding of this distinction is an official confirmation of the company's recognition as an organisation that supports pro-equality actions and implements programmes supporting women. 
Faurecia is the largest manufacturer of automotive technology in the world, and in Wałbrzych alone as many as four factories are employing over 2000 people, 40% of whom are women. At all Faurecia plants, nearly 400 women are in managerial positions. 
Leading the change 
Faurecia is an excellent example of the fact that the automotive industry is undergoing a revolution in terms of recruiting workers, and is betting on an equal distribution of women and men in its plants. For Faurecia, it is extremely important to look after its female employees and persuade other women to work in an industry hitherto perceived as male. As part of the ongoing development program for women, Faurecia focuses, among others, on strengthening female employees both in the area of work-life balance and competence development. 
The awarding of the prestigious Katarzyna Jońca-Grzelak as part of the "Female Faces" economic competition proves that Faurecia meets women's expectations, cares for their equal development opportunities and provides comfortable working conditions. Taking place for the eighth time, the event promotes women, appreciates their commitment and the enormous energy they put into their work. The plebiscite also singled out Faurecia for increasing the role and participation of women and their responsibility within the same organisation, in line with activities carried out for several years.